on this day in black history!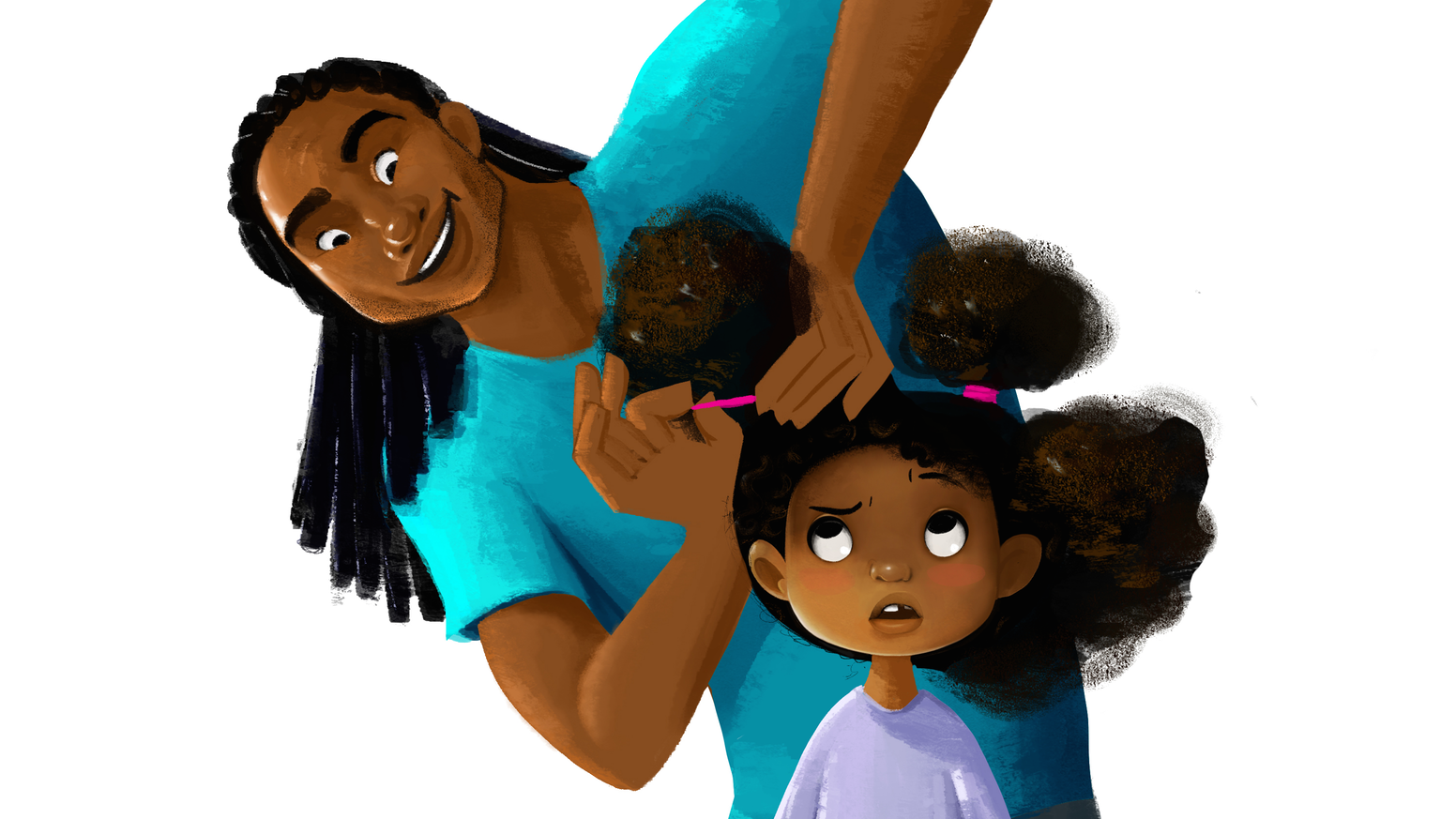 the oscar goes to . . .
Black hair has always been a whole subject in and of itself. As a child I would sit for hours in the salon having chemicals put on my hair to make it more "manageable" - translation "more white-like." In between relaxers, I would have to spend my Sunday evenings hunched over a sink in the kitchen having it washed, then having to sit still while my mother put in huge rollers. I hated wash day because I knew 1) I would not be able to sleep because of those big ass barrels in my head and 2) my head was gonna be sore as hell from all the combing.
When my oldest daughter was born, she had a head full of jet black straight hair. The Hubster thought he got lucky and that it would stay that way. I tried to warn him. As she got older, those curls were boomin! At first he was scared to go anywhere near her head but eventually he came around. The big test, was learning how to braid her hair. He watched me do it once and from that moment on, he was a PRO!
This is one of the many reasons why I L-O-V-E that Hair Love won an Oscar! This animated short film is based on the book by Matthew A. Cherry about an Black father trying to do his daughterfs' hair for the first time. (P.S. - it's not just for fathers, my mom could have used this when I was a kid!)
At a time when Black hair is being penalized, weaponized, and appropriated, I love that this film made me happy to have my hair! I will delve into the issues surrounding our hair at another time, but, today I just want to smile.
Watch for yourself!
When you are done watching this short, you can make it a movie night with one of these films that address Black women and their hair.
In Our Heads About Our Hair, produced by women, examines issues Black women confront regarding hair and self-esteem. Despite a current natural-hair trend in some urban areas, many Black women say conforming to mainstream beauty standards makes it easier to find mates and corporate employment. This feature documentary celebrates natural beauty and also offers opinions (and wisdom) from people making other hairstyling choices.
Based on the book with the same title, Nappily Ever After is a story about a strong Black woman with a seemingly perfect life until it's not. Realizing that her relationship with her hair was part of theproblem, she makes some drastic changes. Not for nothing, Sanaa Lathan is that beautiful the she makes a shaved head look FABULOUS!